Welcome to a little place in the infinite realm of cyberspace that I hope will make your day a better one. Please feel free to smile because after all, this is a happy place. Everyone has their own. This is mine and I'll share it with you. Come in, meditate, take a breath, relax, marvel at the visions, but most of all enjoy the presence of the beautiful Reneé!
---
Some good ROC info to ponder while you're relaxing:
Who is Reneé O'Connor anyway?

Reneé the actress is most popularly known from her appearances on Xena: Warrior Princess as the feisty and lovable sidekick Gabrielle. But she is so much more.
---
Who exactly is Gabrielle?

Gabrielle is the ultimate Friend, Bard, Sidekick, Warrior, and Amazon Queen. Like Reneé herself, Gabrielle is trustworthy, witty, charming, and beautiful.


In a 20 questions interview in the May 97 issue of Playboy Magazine Lucy Lawless spoke this about Gabrielle's restrictions beyond that of friend/companion: "She can get up on my horse, but she can't touch my weapons. She has to keep her hands off the chakram. She's allowed to rub my shoulders, but she's not allowed to play with my hair. She can't use my toothbrush. That's reserved for the fourth season."
---
What's so special about Reneé that you feel obligated to dedicate precious space to her?

If you watch Reneé's performances you'll see that she brings out the personality and charm in the characters she portrays. I believe that comes from deep within herself and is a reflection not only on her talents but on herself as a person.

---
What should I watch for during her performances?

Well, on Xena:WP, Reneé is a master of the "scan the crowd." I love to just watch her while the other actors do their thing. You'll notice that she doesn't just stand by and stare off into space. Her eyes are always moving across the landscape or through the crowd of bystanders. But she's still paying attention to the others and slides into the conversation with ease and the skill of a master. It's simply entertaining just to watch her.
---
That's all fine and dandy but can she carry the show?

Yes, and she has on many occasions when Xena was out of the picture. That's when shows revolve around Gabrielle and her actions. I must say I enjoy those episodes the most.
---
O'Connor, Reneé O'Connor. Do you want to know more?
| | |
| --- | --- |
| | ROC - The Biography |
| | ROC - A Career Guide |
| | The ROC/Kevin Bacon Connection |
| | ROC/Gabrielle articles courtesy of Whoosh! Online |
---
Take a look at my Reneé picture galleries:
| | |
| --- | --- |
| | This one features scenes from Hercules: TLJ "The Lost Kingdom" |
| | ROC in Darkman II: The Return of Durant |
| | This is my Gabrielle Grab Bag and contains solely Gabrielle pics |
| | Here is Gabrielle Grab Bag II: The Sequel |
| | Some new pics I need to put somewhere when I get the chance |
| | Some new pics I need to put somewhere when I get the chance |
| | Some new pics I need to put somewhere when I get the chance |
| | Some new pics I need to put somewhere when I get the chance |
| | |
| --- | --- |
| | The famous boxin' ROC picture from People Magazine! |
| | |
| --- | --- |
| The diamond in my ROC collection, click on it to see a larger view | |
---
Some ROC stuff!
| | |
| --- | --- |
| | Look! A ROC Calculator! |
| | They're here! ROC icons! |
| | For ROC sounds visit my ROC .WAV Library! |
Here are a few ROC .WAV files I use in my Windows® settings:
"I Hate It When You Do That" 13.5kb
"I Have A Bad Feeling About This" 53.8kb
"What We Have Here Is A Failure To Communicate" 152kb
---
| | |
| --- | --- |
| | Xena:WP Episode Guide thru Season 3! |
| | Get out and ROC the vote! Online polls! |
| | Mailing Lists for all kinds of ROC discussions! |
---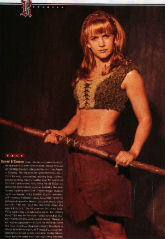 Here are some other ROC links you might enjoy:
ROCworld! This is a cool site!
The ROCzone For the glory of ROC!
Troy's Reneé O'Connor Tribute
Room for Reneé
Jon's Tribute to Reneé O'Connor
Gabrielle's Place
Xena/Gabrielle merchandise sites:
Power Star Merchandise These guys are the best!
American Entertainment's Fantasy Store
---
"It's an honor to be a MacConnor!"
---
This site is a proud member of the ROCRing!
Please - go ahead and browse the ring!
---
---
My personal home page:
Just click on my banner

. . . if you have the stomach for that sort of thing
Your comments about my ROC site are appreciated. Constructive criticism is a good thing. Please take the time to write a message in my guest book:


or you can float me a note via e-mail,
just click on this thingy here:

---
After the counter reset 1 June 2000 this is how many people have visited this site.

---
This page was created using my brain and a little reference material. It's amazing what you can do if you just think about it. The mind is a terrible thing.
This page designed by David L. Papp. Copyright © 1997-2000 Marla Bay Productions

Xena:WP®, Hercules:TLJ®, Darkman® characters and images are property of MCA/Universal Studios and/or Renaissance Pictures. All rights are respected.