---
Here is where I spend most of my time. I have my big old desk and nice comfy chair and the all powerful computer.
---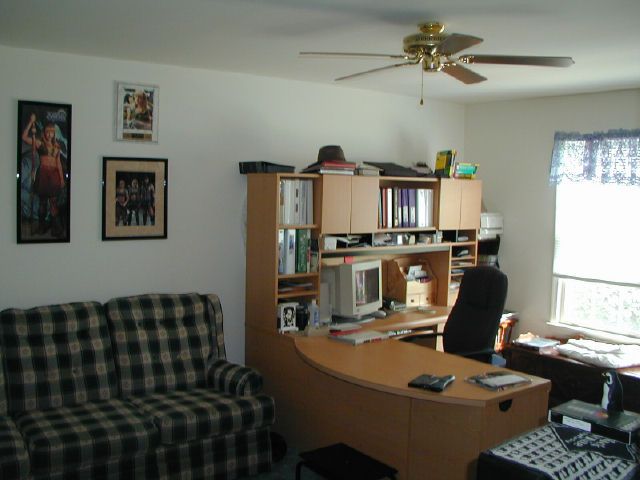 Now stepping farther into the room and turning right we can see my bookshelves containing many entertaining and informative tomes. I have seperate TV, VCR and DVD players in here as well. Also you can see two more computers in the far corner.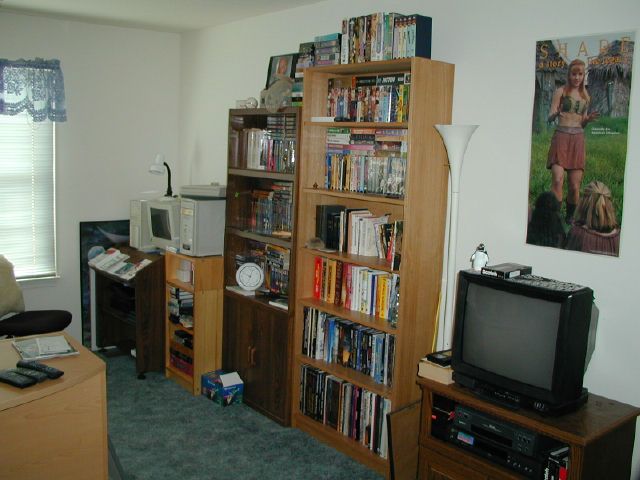 Now moving behind the desk and turning around we can see my second sofa and a small collection of ROCphernalia. The two pictures hanging between the closet and Deogi's bathroom are my prized Reneé O'Connor autographs. Also, on the other wall over the sofa are three more ROC autographs in the white frames.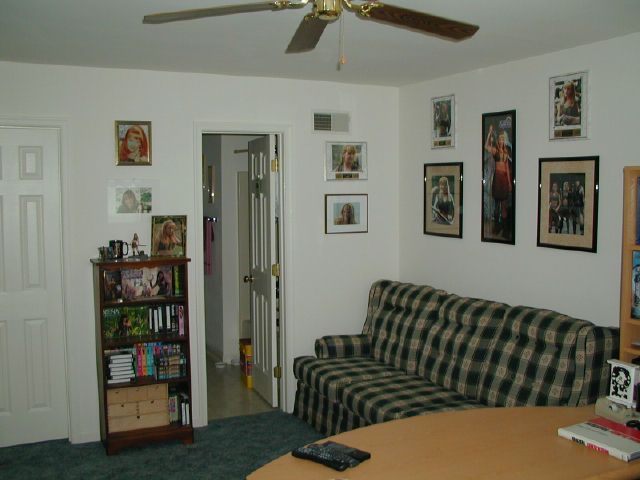 Okay, I think we'll wrap up the tour, okay?
Okay, if we have to...
---